Overview Of Vortex Optics Crossfire II Riflescopes
The Vortex Crossfire II Riflescopes series stands out in the crowded market with its versatile features and budget-friendly price point and is always on the list of the best Rifle Scope Under 300. Designed with both novice and experienced shooters in mind, it offers a range of reticle types, including Dead-Hold BDC, V-Plex, and V-Brite, each catering to different shooting preferences and situations.
Quick fact:
Price Range: Under $300
Best for: Deer hunting, target shooting, and for discriminating shooters and hunters.
Special Feature: Dead-Hold BDC reticle suitable for various ranges, eliminating concerns over holdover.
What we like:
Adjustable Objective: Clear images, great value.
Parallax Removal: Ideal for deer hunting.
Long Eye Relief: Comfortable, quick target acquisition.
Fast Focus Eyepiece: Enables rapid shots.
Multi-Coated Lenses: Easy target, adjustable turrets.
Durability: Durable, waterproof, fog-resistant material.
The matte black finish gives it a sleek appearance, while the choice of magnification range and objective lens diameter allows users to select a scope that precisely meets their needs. The series promises a combination of functionality and aesthetic appeal, setting a solid foundation for a favorable shooting experience.
Optical Quality
When it comes to optical quality, the Crossfire II does not disappoint. The riflescope offers exceptional glass clarity, a feature that is vital in achieving accurate shots in various lighting conditions. The anti-reflective, fully multi-coated lenses ensure bright and clear views, enhancing the user's ability to spot targets with ease.
The fast-focus eyepiece is a standout feature, facilitating a perfect sight picture at different magnification settings. Moreover, the scope offers a choice between different reticles, including a V-Brite option that incorporates a red dot to enhance precision in low-light conditions, showcasing Vortex's commitment to delivering quality optics that cater to diverse user needs.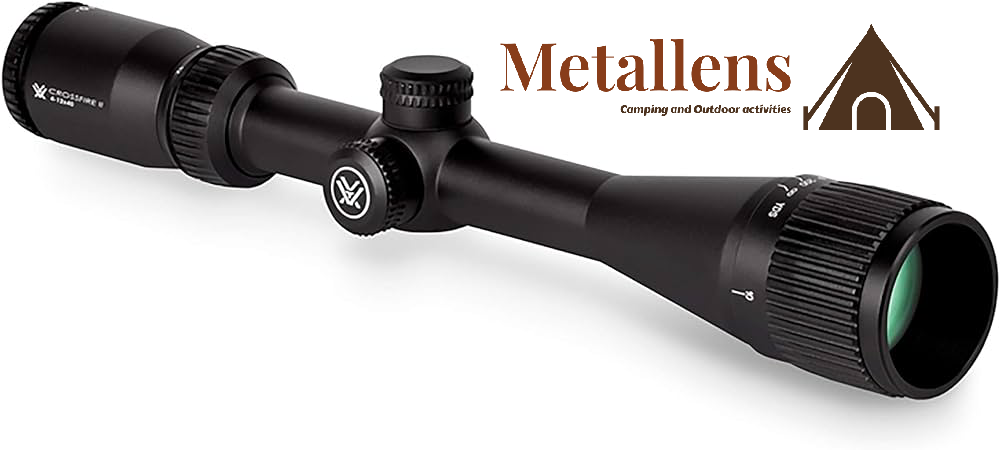 Design and Build
The design and build of the Crossfire II showcase Vortex's attention to detail and commitment to quality. The second focal plane reticle remains constant across magnification changes, ensuring a consistent viewing experience. Its construction features a one-piece tube crafted from aircraft-grade aluminum, a material known for its durability and lightweight properties.
This construction not only promises longevity but also ensures that the scope remains a manageable weight, enhancing its usability in the field. The waterproof and fog-proof characteristics further attest to its robust build, promising reliability in various weather conditions and environments.
Performance
Performance is a critical aspect when evaluating a riflescope, and the Crossfire II excels in this regard. It offers a forgiving eye box and long eye relief, features that facilitate quick target acquisition and reduce the strain on the shooter.
The scope provides a clear field of view, a vital feature for spotting and tracking moving targets effectively. Its ability to maintain clarity and function even after extensive use is a testament to its reliability and efficiency, promising a performance that meets and exceeds the expectations of shooting at a range.
The scope's performance is further enhanced by its ability to offer a clear and bright sight picture, even in low-light conditions, showcasing its adaptability and readiness to perform in various scenarios, from dawn hunts to dusk surveillance.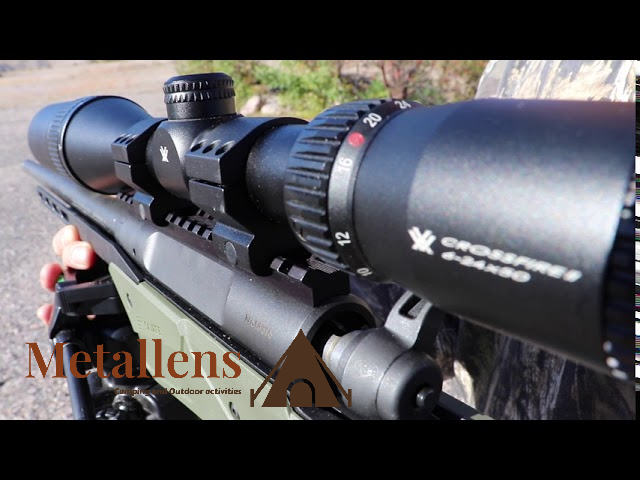 Durability and Weatherproofing
Durability is a hallmark of the Crossfire II series. The riflescope promises a long lifespan thanks to its construction from aircraft-grade aluminum, a material renowned for its strength and resistance to harsh environmental conditions.
The lenses are anti-reflective and fully multi-coated, features that protect them from scratches and other potential damages, ensuring a long-lasting clear view. The waterproof and fog-proof characteristics are not just mere additions but essential features that guarantee the scope's optimal functionality in different weather conditions.
Whether it is a rainy day or a foggy morning, the Crossfire II is built to withstand the challenges, offering a reliable companion in your shooting endeavors.
Accessories and Add-ons
The Crossfire II series offers versatility in terms of accessories and add-ons. It is compatible with most firearms, allowing for mounting using a single set of mounting rings, such as the Vortex Cantilever mount.
This compatibility ensures stability and prevents shifting during recoil, making it suitable for a wide range of rifles. The scope's design accommodates optimal sight pictures for long-range shots, showcasing its readiness to be a part of various shooting setups.
Whether you are using rimfire or centerfire rifles, the Crossfire II promises compatibility and stability, enhancing your shooting experience with a reliable and sturdy setup.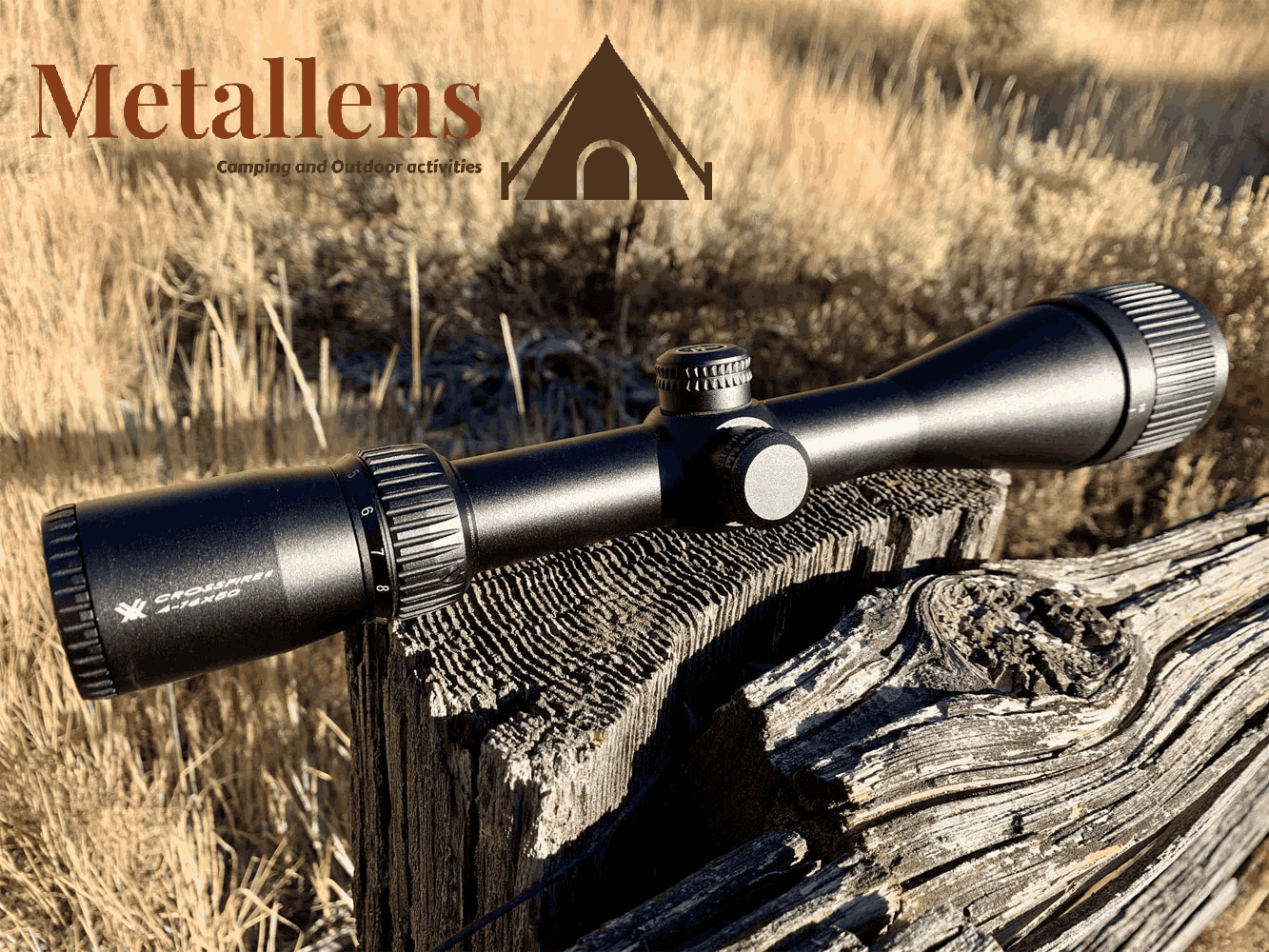 User Experience
User experience is at the forefront of the Crossfire II's design. The riflescope offers an ultra-forgiving eye box and long eye relief, ensuring a comfortable and strain-free viewing experience.
The elevation and windage knobs facilitate easy reticle focusing and quick adjustments, enhancing the scope's usability in dynamic shooting environments.
The zero-reset turrets are a notable feature, allowing for swift adjustments on the move, a feature that will be appreciated by hunters and sport shooters alike. The scope promises a user-friendly experience characterized by ease of use and a range of features designed to enhance shooting accuracy and efficiency.
Comparisons
While the source does not provide direct comparisons with other scopes, it hints at the Crossfire II offering features and performance levels that are often found in more expensive models.
This suggests that the scope stands tall in the competitive market, offering a range of features that are not just comparable but potentially superior to other options in its price range.
The scope's ability to offer efficient features at a fraction of the cost of more premium models showcases its competitive edge in the market, promising value and quality in a budget-friendly package.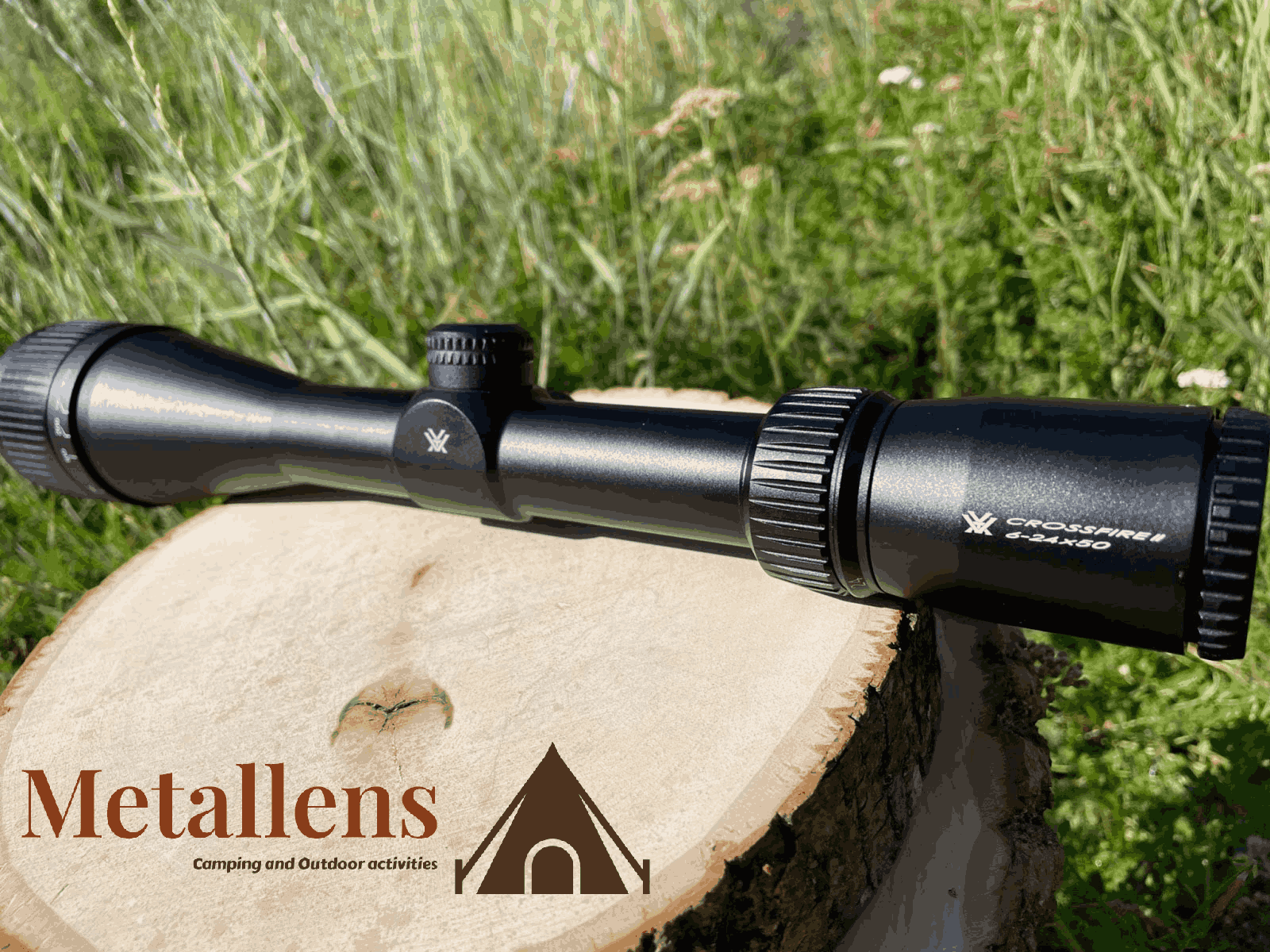 Price and Value
The Crossfire II riflescope offers remarkable value for its price. With options available for less than $200, it stands as a cost-effective choice for shooters, offering a range of features that are often found in more expensive models.
The scope's performance and feature set justify its price point, offering a product that promises efficiency and reliability without breaking the bank.
Moreover, Vortex's lifetime warranty adds to its value proposition, promising peace of mind with a guarantee of durability and performance, showcasing the brand's confidence in the product's quality and longevity.
Our Opinion
In conclusion, our assessment of the Vortex Optics Crossfire II Riflescopes series is overwhelmingly positive. The riflescope offers a harmonious blend of quality, performance, and affordability, standing as a reliable choice for a wide array of shooting needs.
Its range of features, including different reticle options and a durable build, offer great value for its price point. The positive experiences shared in the review underscore its reliability and performance in various shooting scenarios, making it a recommended choice for both novice and seasoned shooters.
It is a product that promises to enhance your shooting experience, offering a reliable partner in your hunting or shooting adventures.