Why Should Choose the Best Scopes For Hog Hunting?
Regarding hog hunting, selecting the right rifle scope can make all the difference in optimizing your overall experience.
A high-quality scope enhances your accuracy and precision and provides a clear and detailed view of your target, even in low-light conditions.
By investing in the ultimate scope selection for hog hunting, you not only increase your chances of success but also elevate the thrill and satisfaction that come from a well-executed hunt.
One key factor to consider when choosing a scope is its magnification power.
For hog hunting scenarios where shots are taken at longer distances, opting for a higher magnification range, like 4-16x or 6-24x, can be advantageous.
This lets you see hogs within extended ranges clearly and makes it easier to identify vital areas for accurate shot placement.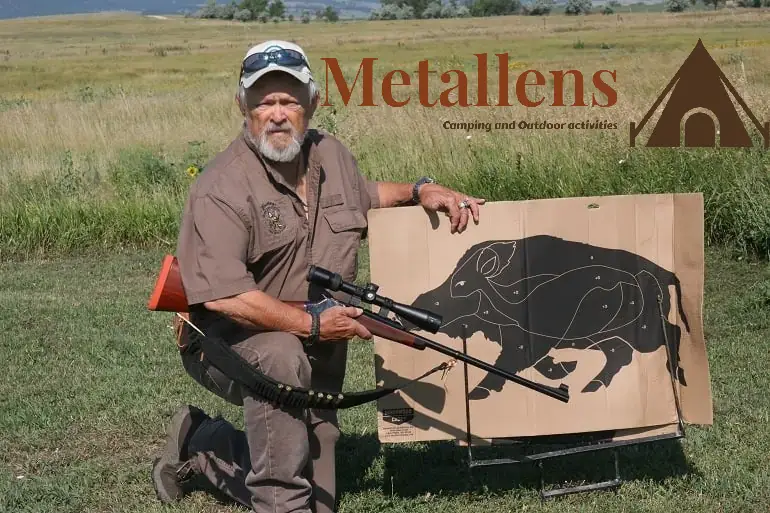 On the other hand, if you primarily engage in close-quarters hunting or prefer quick target acquisition while on the move, a lower magnification range, such as 1-4x or 2-7x, would be more suitable.
These scopes offer wider fields of view, allowing for faster target acquisition and improved situational awareness when dealing with fast-moving hogs amidst dense vegetation.
In addition to magnification power, another crucial aspect of scope selection is considering features that enhance visibility in various lighting conditions commonly encountered during hog hunts.
Opting for scopes with illuminated reticles allows hunters to maintain precise aim regardless of ambient light levels – perfect for early morning or late evening hunts when hogs are most active.
Coatings such as fully multi-coated lenses also help minimize glare while maximizing light transmission through the optic system, resulting in brighter images with sharp contrast even during twilight hours.
Furthermore, hog hunters should prioritize scopes equipped with adjustable objective (AO) or side parallax adjustment capabilities.
These features allow shooters to eliminate parallax error by fine-tuning focusing distance – invaluable when tracking moving targets like feral pigs.
AO and side parallax adjustment also aid in range estimation, ensuring accurate holdovers or turret adjustments over varying distances.
Lastly, durability and ruggedness are paramount considerations for hog hunting scopes. The harsh environments often encountered during these expeditions demand optics that withstand extreme weather conditions and rough handling.
Look for scopes constructed with aircraft-grade aluminum bodies sealed against moisture to prevent fogging internally while maintaining waterproof integrity.
Extra features like shock resistance and scratch-resistant lenses further enhance the durability of your scope.
In conclusion, selecting the ultimate scope for hog hunting is crucial in optimizing your overall experience. The right magnification power, visibility-enhancing features, adjustable objective or side parallax adjustments, and durable construction all contribute to improved accuracy and success on every hunt.
Investing in a high-quality scope tailored to the specific demands of hog hunting scenarios can elevate your hunting skills and ensure an unforgettable adventure each time you set out into the field.
In our recommendation, the Vortex Scopes series is the best option for hog hunting because Vortex Scope has all the features hunters need. Keep going to find out!
Find The Best Scopes For Hog Hunting
Vortex Optics Viper PST Gen II First Focal Plane Riflescopes
The Vortex Optics Viper PST Gen II series is a top-tier choice in first focal plane riflescopes. Designed with care and expertise, it's perfect for both those new to shooting and experienced marksmen.
These scopes are thoughtfully crafted to support shooters in various scenarios, from close-quarter situations to long-range targeting. This series demonstrates Vortex Optics' dedication to high-quality performance.
Key Highlights:
Versatility: Known for its flexible features, the series offers both simple and advanced options, making it a favorite among shooting fans. Optical Mastery: With ten intensity levels, the reticle adjusts smoothly to different lighting, ensuring clear visuals and precise targeting.
Endurance: The Viper PST Gen II showcases its strength and durability. Built with top-notch materials, it's resistant to both fog and water, ensuring it performs reliably in all weather conditions.
User Acclaim: Many shooters appreciate the clear visuals, sharp reticle, and overall enhanced shooting experience it provides.
Further Insights:
Add-Ons: The series comes with various accessories, including precision bubble levels and wide cantilever mounts, allowing users to customize their setup.
Comparative Excellence: While it doesn't make direct comparisons, the positive feedback and glowing reviews suggest that the Viper PST Gen II series is a leader in its category.
Value Proposition: Users agree that the scope offers a great mix of high-end features at a fair price.
The Vortex Optics Viper PST Gen II First Focal Plane Riflescopes series is recognized as a top choice for shooting enthusiasts. It promises clear optics, a robust build, and additional features for a personalized shooting experience.
This series is a shining example of Vortex Optics' commitment to creating products that meet and exceed the expectations of the shooting community. Whether you're just starting or are an experienced shooter, this riflescope promises quality, efficiency, and outstanding value.
Vortex Optics Viper Parallax Adjustment Second Focal Plane Riflescopes
The Vortex Optics Viper series is a standout choice in the optics world, consistently ranking among the top rifle scopes for under $500. This collection offers various riflescopes, seamlessly combining versatility and effectiveness.
The PST Gen II First Focal Plane Riflescopes, a highlight of this series, are designed with precision, featuring advanced optical systems and clear reticles for an enhanced shooting experience.
Key Highlights:
Zoom Mastery: Allows detailed examination of distant targets.
Clear and Bright Visuals: Achieved through a wide objective lens.
Flexible Reticle: The mil-dot reticle aids in adjusting bullet trajectory and windage, ensuring accurate shots.
Durable Construction: The scope's resistance to fog and water prepares it for various weather conditions.
Quick Zero Reset: Improved shooting accuracy due to the efficient turret settings.
Points to Consider:
Eye Comfort: Some users might find the eye relief slightly limited, especially with high-recoil weapons.
Visual Range: A narrower field of view is possible, which might limit the immediately visible area. The Vortex Optics Viper series is a blend of innovation and practicality, suitable for both beginners and experienced shooters. These scopes are built to perform in challenging conditions, making them a dependable choice for different shooting environments. Their clear reticles improve visibility in low light, ensuring a clear view.
Optical Quality: The Vortex Optics Viper series showcases optical brilliance. The high-quality glass provides vibrant images and true color fidelity. The XR lens coatings enhance brightness, delivering clear images even in low light.
Design Excellence: The design and structure of the Vortex Optics Viper Riflescopes demonstrate the brand's commitment to top-notch quality. Made from aerospace-grade aluminum, it guarantees excellent visuals and lasting durability. Its sleek black design is both attractive and functional.
Performance Metrics: The Vortex Optics Viper Riflescopes are performance powerhouses. They offer a magnification range of 6.5-20x to meet shooting needs. However, clarity might decrease at higher magnifications.
Reliability: Durability is a key feature of the Vortex Optics Viper Riflescopes. Their O-ring sealing and argon purging ensure fog-resistant and waterproof capabilities.
User Feedback: Overall, users have a positive view of the Vortex Optics Viper series, praising its clear visuals and user-friendly features. The lifetime warranty further enhances trust in the product's durability.
The Vortex Optics Viper Parallax Adjustment Second Focal Plane Riflescopes are a top choice for shooting lovers. They promise to exceed user expectations by combining superior optics, a strong build, and various features. The inclusion of a lifetime warranty indicates a product designed for longevity. Whether you're an avid hunter or a shooting hobbyist, this riflescope series guarantees unparalleled quality, performance, and value.
Vortex Optics Crossfire II Adjustable Objective, Second Focal Plane, 30mm Tube Riflescopes
The Vortex Crossfire II Riflescopes series stands out in the optics world, known for its versatile features and affordability. Designed for both beginners and experienced shooters, it offers a range of reticle options, including the Dead-Hold BDC, V-Plex, and V-Brite, each crafted for different shooting environments.
Key Highlights:
Cost-Effective: With a price tag under $300, it's a top choice in this budget range.
Versatility: Ideal for activities like deer hunting, precision target shooting, and for discerning shooters.
Unique Feature: The Dead-Hold BDC reticle, designed for various shooting distances, eliminates guesswork related to holdover.
Optical Quality: The Crossfire II showcases optical excellence, providing clear visuals essential for accurate shots in all lighting conditions. Its anti-glare, multi-layered lenses offer bright and clear views, making it easy to identify targets. The quick-focus eyepiece is a highlight, ensuring clear visuals across different zoom levels.
Design Excellence: The Crossfire II built precisely reflects Vortex's commitment to quality. Its single tube, made from aerospace-grade aluminum, promises durability while being lightweight. Its resistance to fog and water ensures it performs well in all weather conditions.
Performance Metrics: The Crossfire II excels in performance. Its spacious eye chamber and extended eye relief allow for quick target acquisition and reduce shooter fatigue. The scope provides a clear field of view, effectively tracking moving targets. Its performance in low-light settings is also noteworthy.
Durability Focus: The Crossfire II is built to last. Made from aerospace-grade aluminum, it's designed to withstand challenges. The anti-glare and multi-layered lenses are protected against potential damage, ensuring longevity.
User-Friendly Design: Prioritizing user experience, the Crossfire II features a spacious eye chamber and extended eye relief for comfortable viewing. The elevation and windage dials make reticle adjustments and fine-tuning easy, making it user-friendly in dynamic shooting environments.
Comparative Strength:
While direct comparisons with similar scopes are limited, the features and capabilities of the Crossfire II suggest it can compete with more expensive models.
Value for Money:
Offering great value, the Crossfire II is an affordable option for shooters. Its performance and features align with its price, offering an efficient solution without breaking the bank. Vortex's lifetime warranty further enhances its value, indicating trust in its durability and top performance.
The Vortex Optics Crossfire II Riflescopes series is a balanced combination of quality, performance, and affordability. Suitable for a wide range of shooting needs, it's recommended for both novices and experts, promising to enhance the shooting experience.
ATN X -Sight
The scope has garnered immense popularity among hog hunters nationwide, especially those who prefer their expeditions after sunset.
Many hunters favor nighttime pursuits as hogs are nocturnal creatures, and this scope's night optics ensure impeccable visibility even in the darkest hours.
Powered by an advanced Obsidian IV dual-core processor and an ultra HD sensor, the scope promises unparalleled clarity.
Designed for versatility, this scope seamlessly transitions between day and night, catering to hunters during bright daylight and those venturing during twilight or pitch-dark hours.
Additionally, it boasts features like video recording, WiFi streaming, and event documentation, enhancing the overall hunting experience.
ATN assures that this scope maintains optimal field performance without any compromises.
One of its standout features is the integrated ballistic calculator and rangefinder, which can be tailored to specific cartridges.
Based on personal experience with ATN's offerings, it's worth noting that some familiarity with digital shooting tools might be beneficial. While the primary goal with a night scope is clear target visibility, this scope offers additional advanced features that some might find excessive.
Personally, while using the Gen I from the ATN line, the only improvements desired were enhanced magnification and longer battery life, features present in the subsequent models.
Despite this minor shortcoming, the scope has consistently delivered exceptional performance over the years, with no concerns regarding its build quality or functionality.
With its energy-efficient design, hunters can expect prolonged nighttime usage in the field.
This scope is among the most value-for-money night vision scopes for those passionate about hog hunting.
ATN Thor-HD 640
The scope boasts the advanced ATN 640X480 thermal imaging system, making it a top-tier thermal scope. It detects heat signatures from warm targets, even in pitch-black conditions.
Equipped with a ballistics calculator, this scope ensures precise first-shot impacts, thanks to the system integrated into the HD 640.
Featuring a 100mm objective, a performance range of 5-5-X, and compatibility with iOS and Android apps, this scope also offers WiFi and GPS functionalities.
Designed as a comprehensive system, it delivers vivid video recording and seamless WiFi streaming. It's ideal for filmmakers who create content on CDs or those seeking a visual representation of hunting techniques.
This professional-grade scope is perfect for those desiring night vision capabilities and for those compiling content for publications.
For hog hunters, the Nikon P-Tactical 300 BLK is a fitting choice. This scope, calibrated for AAC Blackout, comes with a 2-7X32mm objective, a sleek matte finish, and a BDC reticle, ensuring quick ranging and elevation adjustments for moving targets.
Its compact design is tailored for carbine use, making it compatible with AR platforms, short-action lever rifles, and quick-action bolt rifles.
If this scope piques your interest, act swiftly. Nikon is transitioning out of the scope of the manufacturing sector, and this quality optical system might soon become scarce.
Having used multiple Nikon scopes, it's disheartening to see such a reputable manufacturer of affordable, high-quality optical systems depart the industry.
This particular scope mirrors others in its reliability. Crafted from premium aluminum, it's lightweight and calibrated for 115-grain bullets.
The AAC Blackout is highlighted here, proving its efficacy in hunting pigs within a 200-yard range.
Regardless of its calibration, this scope is versatile for any caliber pig hunting rifle. Hunters can easily zero in and adjust the sights according to their cartridge and bullet preferences.
Its one-inch tube is compatible with various mounting systems, and its spring-loaded turrets guarantee a consistent return to the correct zero setting.
The scope's rapid-adjustment elevation turrets, designed in an open style, further enhance its appeal to dedicated hog hunters.
Trijicon ACOG 3.5×35
In line with the informative and positive tone, here's the rewritten content:
Designed for the US Military, this optical sight is one of the most extensively used scope-style sighting systems ever introduced.
The ACOG stands out as a self-sufficient unit, eliminating the need for batteries. It's meticulously calibrated for the 7.62 NATO / 308 Winchester ammunition.
Featuring hash marks and range indicators up to 800 meters, this scope boasts self-illumination for nighttime use and employs black sub-tension markers for daylight shooting.
Intelligently, the scope auto-adjusts its green-hued brightness based on the ambient lighting conditions downrange.
A unique feature of this system is its design, which facilitates shooting with both eyes open, enhancing peripheral vision. This proves invaluable when tracking boars or sizable hogs in dense terrains.
Given the unpredictable nature of wild pigs, an optic that ensures swift target locking can indeed be a game-changer, offering an added layer of confidence.
This model, tailored for the 308 cartridges, guarantees effective results irrespective of the target's size.
Having relied on this optical system by Trijicon for over a quarter-century, specifically the .223 Rem 5.56 NATO variant, its performance has been impeccable. Whether it's deer, coyotes, turkeys, badgers, or grass rats, this sight has repeatedly proven its mettle.
Moreover, the ACOG's reputation for resilience is unparalleled. Having aced rigorous military assessments, it's certified as water-resistant, fog-proof, and shockproof.
Leupold VX-HOG
Introducing a scope sight by Leupold, meticulously crafted with pig hunting in mind, as its name aptly suggests.
It has a unique chopped bell scope design and a 30mm main tube without an extended forward objective lens. While it might not align with everyone's preference, this scope delivers impeccable results given the right conditions.
Equipped with a "Firedot" illuminated reticle, the scope is forged from 6061 aircraft-grade aluminum and proudly manufactured in the USA by a brand that stands firmly behind its products.
Weighing less than a pound, it seamlessly complements AR class receivers, short action turn bolts, and lever rifles. In fact, I've had the pleasure of using a similar model on a 30-30 WINCHESTER MODEL 94.
When paired with secondary open buckhorn sights, it transforms into a swift brush rifle, ideal for deep timber deer hunting. Any hog that ventures into its sight is in for a challenge.
Generally, hogs, despite their robust appearance, are relatively easy targets. Their anatomical structure bears a striking resemblance to humans.
There's been considerable debate in the industry about the necessity of heavy-caliber rifles for hog hunting. From my extensive experience in Australia, I can attest that most hogs were efficiently tackled using the Russian 7.62X39 or AK-47 round. This compact 30-caliber machine gun round proved its mettle up to 300 yards on hogs of all sizes.
Mostly, we relied on Hornady's American-made steel-cased SP ammo, produced under a Russian license.
What piqued my interest in this cartridge? The compelling evidence was shared by my Russian hunter acquaintances, who showcased walruses being commercially harvested with the AK-47 rifle. If a round can take down a creature of that magnitude, it's a testament to its efficacy.
This particular scope is equipped with Leupold's specialized "Pig Plex" Fire Dot, tailored exclusively for pigs. It facilitates swift elevation and windage adjustments, complemented by the central ring. Interestingly, I reckon it could also serve as an excellent scope for turkey hunters.
Bushnell Trophy TRS-25 Red Dot Sight
Engaging hogs or other pests using a red dot sight typically indicates nighttime or close-range encounters. Having experimented with various red dot sights, I've found that the Bushnell brand stands out commendably.
With this system, I've successfully hunted numerous turkeys and even deer from an elevated position during the early morning hours.
Red dot sights undoubtedly dominate in low-light conditions. However, their performance can occasionally be less than optimal during bright daylight.
The TRS025 is a hallmark of Bushnell's offerings. It features a 1X20mm power setting and boasts a 3 MOA dot reticle with an impressive range of 11 brightness settings.
Such a design proves invaluable when aiming at a moving deer amidst a standing cornfield, a scenario I've encountered more times than I can count.
However, I'd prefer a different sight when facing an aggressive boar charging towards me.
Equipped with Weaver mounts, the sight is quick and easy to install. Its durability is noteworthy, having been tested on shotguns with hefty recoil from 1 oz slugs, crossbows with pronounced slap and vibration, and muzzleloaders that unleash immense energy.
Considering the varied weather conditions it has endured during my extensive hunting seasons—be it snow, rain, or downright harsh environments—it's evident that this sight is a reliable workhorse. Of course, it's not designed for astronomical feats or incredibly distant shots.
Being waterproof, fog-resistant, and incredibly robust, this red dot sight is a top choice for those seeking an efficient hog shooting sight system.
Pulsar Trail XP38 1.2-9.6×32
Given its high demand, this scope can be a tad challenging to procure, suggesting its significant popularity among night vision enthusiasts.
Boasting an impressive detection range of 1,970 yards, it's evident that the scope employs advanced thermal technology. A high-resolution 640X480 sensor promises crystal-clear imaging and the aforementioned extensive range capability.
Designed to be shock-resistant and waterproof, coupled with seamless net streaming capabilities, this scope is an ideal choice for professionals producing nighttime video content.
The scope offers multiple zeroing techniques and, thanks to its temperature sensor, can precisely detect human-sized targets from well over 1,000 yards.
Unlock Success: Understanding the Benefits of Choosing the Best Scope for Hog Hunting
Regarding hog hunting, selecting the right scope can make all the difference in your success. With a wide range of scopes available on the market, it's essential to understand how each can enhance your hunting experience.
The benefits of choosing the best scope for hog hunting are numerous and include improved accuracy, increased visibility, and better target acquisition.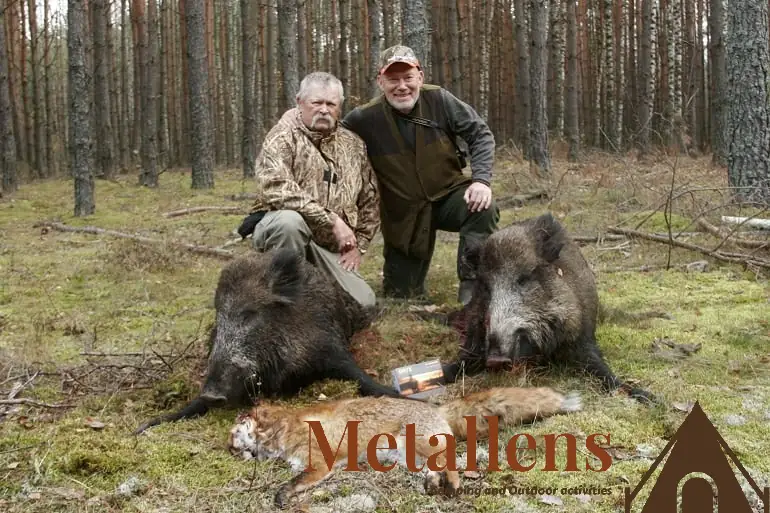 One significant advantage of using a high-quality scope is its ability to improve accuracy. A good scope allows you to precisely aim at your target, making it easier to hit vital areas that ensure a clean kill. This is especially important when dealing with hogs, as they are tough animals with thick hides that require precise shot placement for an ethical harvest.
Furthermore, selecting a scope with excellent light transmission capabilities enhances visibility during low-light conditions or when hunting in dense forests where sunlight may be limited.
This feature is crucial in hog hunting since these nocturnal creatures are more active during dusk and dawn.
Investing in a quality scope with superior light-gathering abilities gives you the upper hand when stalking hogs during their prime feeding times.
Another benefit of choosing the right scope for hog hunting is faster target acquisition. Hogs are known for their speed and agility; therefore, acquiring targets quickly is critical for successful hunts.
A well-designed reticle combined with adjustable magnification levels will enable you to swiftly locate and focus on your prey without wasting precious seconds trying to find them through inferior optics.
In addition, some scopes come equipped with features such as bullet drop compensation (BDC) reticles or illuminated reticles that aid in accurate long-range shots or shooting under dim lighting conditions, increasing your chances of bagging those elusive trophy hogs.
Last but not least, consider factors like durability and eye relief when selecting a hog-hunting optic. Hunting wild boars often involves navigating rugged terrain while enduring harsh weather conditions, which can strain both hunters and their equipment.
Therefore, choosing a scope that can withstand such environments is crucial without compromising its performance. Additionally, having sufficient eye relief will ensure comfortable shooting even with heavy-recoiling firearms.
In conclusion, choosing the best scope for hog hunting is essential for maximizing your chances of success. Improved accuracy, increased visibility during low-light conditions, faster target acquisition, and additional features like BDC reticles or illuminated reticles all contribute to a more efficient and successful hunt.
So before you head out on your next hog-hunting expedition, take the time to research and invest in a high-quality scope that meets your specific needs – you won't regret it when those hogs start running!
Unleashing Your Hog Hunting Potential: Pros & Cons
| Pros | Cons |
| --- | --- |
| Increased accuracy: Precision scope selection allows for more accurate shots, increasing your chances of successfully hunting hogs. | Costly investment: High-quality precision scopes can be expensive, potentially adding a significant cost to your hog hunting gear setup. |
| Enhanced visibility: A quality scope can provide better visibility in low-light conditions, enabling you to track hogs even during dawn or dusk. | Additional weight: Scopes add weight to your firearm, which may impact mobility and increase fatigue during long hunts. |
| Extended shooting range: With a precision scope, you can effectively shoot at longer distances, expanding your hog hunting range. | Learning curve: Mastering a precision scope requires practice and familiarity with adjustments such as windage and elevation settings. |
| Improved shot placement: A precise scope helps you aim for vital areas on the hog's body, ensuring ethical and humane kills. | Limited field of view: Higher magnification scopes often have a narrower field, making it harder to spot hogs in close quarters or dense vegetation. |
| Better target acquisition: Scopes with advanced reticles or red dot sights make it easier to acquire targets, especially when dealing with fast-moving hogs. | Maintenance requirements: Scopes need regular cleaning and maintenance to ensure optimal performance and prevent damage from environmental factors like moisture or dust. |
| Versatility: Depending on the scope chosen, you may have the option to adjust magnification levels, allowing for versatile use in different hunting scenarios. | Dependency on external factors: Factors like fog or rain can affect the clarity of your scope's optics, hindering visibility during crucial moments. |
Key Considerations: Factors to Keep in Mind When Selecting a Scope for Hog Hunting
The key considerations when selecting a scope for hog hunting are crucial to ensure optimal performance and success in the field.
One crucial factor to remember is the scope's magnification power.
Hogs can be elusive and often found in dense vegetation or long distances, requiring a scope with sufficient magnification to identify targets and make accurate shots.
A variable magnification scope, such as a 2-7x or 3-9x range, provides versatility for different hunting scenarios.
Another factor to consider is the objective lens diameter of the scope.
A larger objective lens allows more light transmission, resulting in brighter images, especially during low-light conditions such as dawn or dusk hunts, when hogs are most active.
Opting for an objective lens diameter between 40mm and 50mm ensures adequate light-gathering capability without sacrificing portability.
Additionally, it's essential to choose a scope with good reticle options suitable for hog hunting. Many hunters prefer scopes equipped with illuminated reticles that offer better visibility against dark backgrounds commonly encountered while tracking hogs through thick cover at nightfall.
Moreover, optical quality should not be overlooked when selecting a hog hunting scope. Optics are vital in delivering clear and sharp images, which aids target acquisition.
High-quality glass will minimize distortion, giving you an edge in spotting those elusive hogs even under challenging conditions.
Fully multi-coated lenses also enhance light transmission, resulting in improved clarity & brightness across the entire field of view.
Lastly, the durability aspects mustn't be ignored. Hog hunting involves traversing rugged terrains, bushes, and sometimes extreme weather conditions.
Therefore, a robustly built, water-proof,fog-proof, and shockproof construction is essential. It protects your investment from damage caused by elements, such as rain, dust, mud, and accidental drops.
They say hunters aren't gentle beings, after all!
Nighttime Adventures: Enhancing Your Hog Hunting Experience with the Perfect Night Vision Scope
Regarding hog hunting, having the right scope can make all the difference in enhancing your nighttime adventures. The perfect night vision scope is essential for maximizing your success and overall experience in hog hunting.
With its advanced technology, a good night vision scope lets you see clearly in low-light conditions, giving you a significant advantage over these elusive creatures.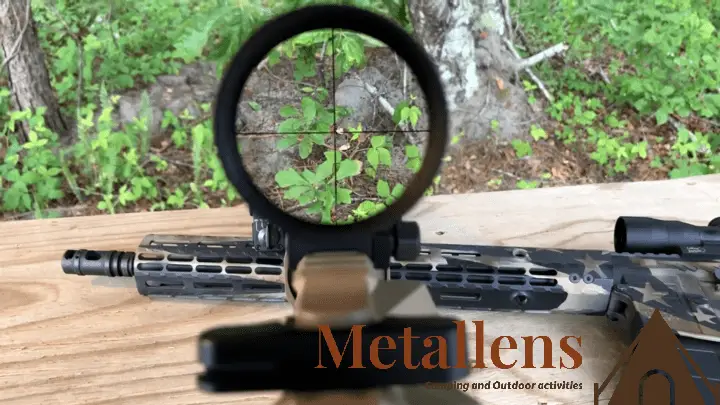 Whether hunting hogs from a blind or stalking them through dense vegetation, investing in a high-quality night vision scope will greatly improve your accuracy and increase your chances of bringing home that trophy hog.
When selecting a night vision scope for hog hunting, a key factor is its resolution capability. A higher resolution means sharper images with greater detail, allowing you to identify targets more accurately, even at longer distances. Look for scopes with resolutions of 640×480 or higher for optimal performance in hog hunting scenarios.
Additionally, the magnification power of the scope plays an essential role in targeting hogs effectively. While higher magnification may seem beneficial at first glance, it's crucial to strike the right balance between magnification and field of view.
Hogs are fast-moving animals that often appear suddenly within proximity; therefore, choosing a lower magnification range, such as 3-9x or 4-12x, ensures better situational awareness without compromising target acquisition speed.
Another consideration is the reticle type offered by different scopes.
I recommend opting for illuminated reticles that provide clear visibility even during low-light conditions for hog hunting.
These reticles offer adjustable brightness levels, allowing hunters to adapt quickly depending on ambient lighting conditions encountered while pursuing hogs.
Furthermore, your chosen night vision scope's durability and weather resistance capabilities should not be overlooked. Hog hunts can occur under various environmental conditions, including rain, mud, and extreme temperatures. Choosing scopes constructed from rugged materials like aircraft-grade aluminum gives confidence that they'll withstand rigorous use. These features ensure longevity, reliability, and consistent performance throughout hog hunting expeditions.
In conclusion, investing in the perfect night vision scope is crucial for enhancing your hog hunting experience. Consider factors such as resolution capabilities, magnification power, reticle type, and durability to make an informed decision.
With the right night vision scope by your side, you'll be equipped with superior visibility and accuracy, improving your chances of success on every nighttime hog hunt.
So gear up with the best equipment and embark on unforgettable adventures under moonlit skies in pursuit of these challenging game animals!
Adapting to Different Terrains: Scopes for Hog Hunting in Varying Environments
Adapting to different terrains is a crucial aspect of hog hunting, and selecting the right scope can greatly enhance your success in varying environments.
A low magnification scope with a wide field of view is ideal in dense forests or thick brush, where visibility may be limited. This allows you to quickly acquire targets and track movement effectively. A 1-4x or 2-7x variable power scope would be suitable for such scenarios.
On the other hand, if you're hunting hogs in open fields or prairies where longer shots are common, a higher magnification scope becomes essential. A 4-12x or even a 6-24x variable power scope will enable you to accurately engage targets at extended distances while providing clear and crisp images of the hogs.
Additionally, consider choosing scopes with features that help compensate for various lighting conditions.
Opt for scopes with illuminated reticles that provide better target acquisition and aiming precision for early morning or late evening hunts when light levels are low.
Adapting to different terrains involves considering factors like windage and elevation adjustments on your chosen scope. Look for scopes with reliable turrets that allow easy adjustment without losing zero.
By carefully selecting the appropriate scope based on terrain characteristics and understanding its impact on performance in varying environments, you'll significantly improve your hog hunting experience across diverse landscapes.
Unlocking the Secrets of Precision Scope Selection
Determine your shooting needs: Consider the shooting you will do, such as hunting, target shooting, or long-range precision shooting.
Set a budget: Decide how much you are willing to spend on a scope, considering that higher quality scopes often come with a higher price tag.
Research different brands and models: Look for reputable brands known for their quality and reliability. Compare features, specifications, and customer reviews to narrow down your options.
Consider magnification range: Determine the appropriate range based on your shooting requirements. For example, a higher magnification scope may be necessary if you plan to shoot at long distances.
Evaluate reticle options: Choose a type that suits your shooting style and preferences. Popular options include duplex, mil-dot, BDC (Bullet Drop Compensator), and MOA (Minute of Angle).
Check for durability: Look for scopes that withstand harsh weather and recoil. Features like shockproof and waterproof construction can ensure longevity.
Assess optical quality: Opt for scopes with high-quality glass lenses that provide clear and crisp images, even in low-light conditions. Look for coatings that reduce glare and enhance light transmission.
Consider turret adjustments: Determine whether you need exposed or capped turrets. Exposed turrets allow for quick adjustments, while capped turrets offer protection against accidental changes.
Evaluate eye relief: Eye relief is crucial for comfortable and safe shooting. Ensure that the scope provides sufficient eye relief, especially if using a powerful rifle with heavy recoil.
Assess the field of view: Consider the size of the field at different magnifications. A wider field of view can help with target acquisition and tracking moving targets.
Check for parallax adjustment: Parallax occurs when the reticle appears to move independently from the target. Look for scopes with parallax adjustment features to eliminate this error.
Consider additional features: Some scopes offer extra features like illuminated reticles, zero-stop turrets, or built-in rangefinders. Evaluate whether these features are essential for your shooting needs.
Frequent Asked Questions
1. What factors should I consider when selecting a scope for hog hunting?
When selecting a scope for hog hunting, several factors must be considered.
First and foremost, you need to think about the type of terrain you will be hunting in. If you'll be in dense brush or thick forests, a scope with a wider field of view and lower magnification may be more suitable.
Additionally, consider the lighting conditions you'll be hunting in. Opt for a scope with good low-light performance if you'll be hunting during dawn or dusk.
Finally, think about the range at which you'll be shooting hogs. Choose a scope with appropriate magnification and reticle options to ensure accurate shots at your desired distances.
2. How does the magnification power of a scope affect hog hunting accuracy?
The magnification power of a scope plays a crucial role in hog hunting accuracy. Higher magnification allows for better target identification and precise shot placement, especially when hunting hogs at longer distances.
However, finding the right balance is important, as excessive magnification can narrow the field of view and make it difficult to track moving targets.
3. Are there specific reticle types that work best for hog hunting in different environments?
Yes, specific reticle types work best for hog hunting in different environments. A simple duplex reticle or a BDC (Bullet Drop Compensator) reticle can be effective for open fields or long-range shots.
An illuminated dot or circle-dot reticle can quickly acquire targets in dense woods or close-quarters situations. It ultimately depends on the hunter's preferences and the specific hunting scenario.
4. What is the ideal objective lens size for hog hunting scopes?
The ideal objective lens size for hog hunting scopes typically ranges from 40mm to 50mm. This size allows for a good balance between light transmission and overall scope weight, ensuring optimal performance in various hunting scenarios.
5. Can you recommend any specific scope brands or models that are popular among experienced hog hunters?
Yes, several scope brands and models are popular among experienced hog hunters. Some of the top choices include Vortex Optics Crossfire II, Leupold VX-Freedom, Nikon ProStaff, and Bushnell Trophy XLT. These scopes are known for their durability, clarity, and reliable performance in low-light conditions, making them ideal for hog hunting expeditions.
6. Is there a particular range of eye relief that I should look for in a hog hunting scope?
Yes, when selecting a hog hunting scope, it is important to consider eye relief. A recommended range for eye relief is around 3-4 inches, as this allows for comfortable and safe shooting positions while maintaining a clear sight picture.
Conclusion: Empower Your Hog Hunting Journey with the Optimal Scope Selection
Your hog hunting journey can be greatly enhanced by selecting the optimal scope for your specific needs. The right scope will improve your accuracy and precision and provide a clear and crisp view of your target, even in low-light conditions.
When choosing a scope, consider magnification power, objective lens size, reticle type, and overall durability.
Opting for a higher magnification power allows you to spot hogs at greater distances and make more accurate shots. A variable magnification scope is ideal as it offers versatility in different hunting scenarios – from wide open fields to dense forests. Additionally, choose an objective lens size that suits your preferred shooting range; larger lenses allow more light transmission for better visibility during dusk or dawn hunts.
The choice of reticle type is also crucial in hog-hunting situations. While many hunters prefer traditional crosshairs or duplex reticles, others opt for illuminated or ballistic drop compensating (BDC) reticles to compensate for bullet drops over long distances. Ultimately, the best choice depends on personal preference and shooting style.
Durability should not be overlooked when selecting a scope for hog hunting expeditions. Look for scopes with rugged construction that can withstand harsh weather conditions and rough handling without compromising performance.
In conclusion, having the right scope selection is integral in optimizing your hog hunting experiences. It enables improved accuracy, distance estimation, and target acquisition while ensuring visibility under various lighting conditions.
The correct combination of features like magnification power, objective lens size, and suitable reticle types helps enhance overall performance.
Well-constructed, durable scopes ensure longevity even amidst adverse environmental circumstances. Choosing wisely empowers you with confidence, enabling successful outcomes during every thrilling adventure into the world of hog hunting.