Review Detail About Vortex Optics Viper HS-T 6-24×50 SFP Riflescope
In our opinion, the Vortex Optics Viper HS-T 6-24×50 SFP Riflescope is a masterpiece of optical engineering, and it's one of the best vortex scopes. It's a perfect blend of form and function, designed to meet the needs of the most discerning shooters.
Whether you're a seasoned professional or someone just starting out, the Viper HS-T promises to elevate your shooting experience, providing clarity, precision, and reliability every step of the way. Investing in the Viper HS-T is not just about buying a riflescope; it's about being part of a legacy of excellence and performance.
Quick fact:
The Vortex Optics Viper HS-T 6-24×50 SFP Riflescope stands out as a masterpiece in optical engineering, renowned as one of the top vortex scopes. It promises a blend of clarity, precision, and reliability, making it a preferred choice for discerning shooters.
What we like:
Premium optics with enhanced brightness and reduced glare.
Consistent VMR-1 MOA Reticle across magnification.
Rugged construction with waterproof and fog-proof properties.
Versatile 6-24x magnification and 50mm objective lens.
Superior glass clarity and true-to-life colors.
Comfortable eye relief and consistent eye box.
High durability and resilience against extreme conditions.
Precise adjustment knobs with clear feedback
What we not like:
Heavier weight at 2.7 pounds.
Potential complexity for beginners due to advanced features
Overview
| Specification | Value |
| --- | --- |
| Brand | Vortex |
| Color | Black |
| Style | Vmr-1 (moa) |
| Sport Type | Hunting |
| Item Weight | 2.7 Pounds |
| Feature | Details |
| --- | --- |
| Scope Weight | 22.6 oz. |
| Scope Length | 15.41 inches |
| Magnification Range | 6-24x |
| Scope Objective Lens Diameter | 50mm |
| Scope Tube Size / Mount | 30mm |
| Scope Turret Adjustment | .25 MOA |
| Elevation Adjustment | 65 MOA |
| Windage Adjustment | 65 MOA |
| Parallax Adjustment | 50 yds – infinity |
| Reticle Position | Second Focal Plane |
| Reticle Details | VMR-1 MOA |
| Field of View | 17.8 ft – 5.1 ft @ 100 yds |
| Eye Relief | 4.0 inches |
| Illuminated Reticle | No |
| Package Includes | 4-inch sunshade |
| Includes | Protective lens caps |
| Includes | CRS shims |
| Includes | Lens cloth |
| Scope Finish | Black |
| Scope Turret Rotation | Counter Clockwise (CCW) |
| Item Condition | New |
| UPC | 875874005327 |
| MPN | VHS-4325 |
| Product Type | Shop All Scopes |
| Brand | Shop All Vortex Optics |
| Date First Available | October 25, 2013 |
| Last Updated | August 17, 2023 |
CHECK LOWEST PRICE OF VORTEX VIPER
Optical Quality
The Vortex Viper HS-T 6-24×50 is a testament to Vortex's commitment to superior optical engineering. The exceptional optical quality is immediately evident upon a first glance through the scope. Premium, fully multi-coated optics offer a crystal-clear sight picture, ensuring that every detail, no matter how minute, is visible even in challenging light conditions. The XR coatings further enhance light-gathering capability, ensuring brighter images even during the twilight hours.
Additionally, the advanced lens coatings reduce glare and reflections, providing a clearer and sharper image. This is crucial during hunting or tactical situations where clarity can make the difference between success and failure. The scope's ability to render sharp and high-contrast images ensures that users can spot and track their targets with ease, making every shot count.
Reticle
The VMR-1 MOA Reticle is a game-changer for those serious about precision shooting. Constructed in the first focal plane, this design choice ensures that the reticle size remains consistent across the entire magnification range. This consistency is crucial for accurate long-distance shooting and ranging abilities. The illuminated reticle, hashmarked using MOA-based suspension lines, aids in quick and precise ranging, holdover, and windage corrections.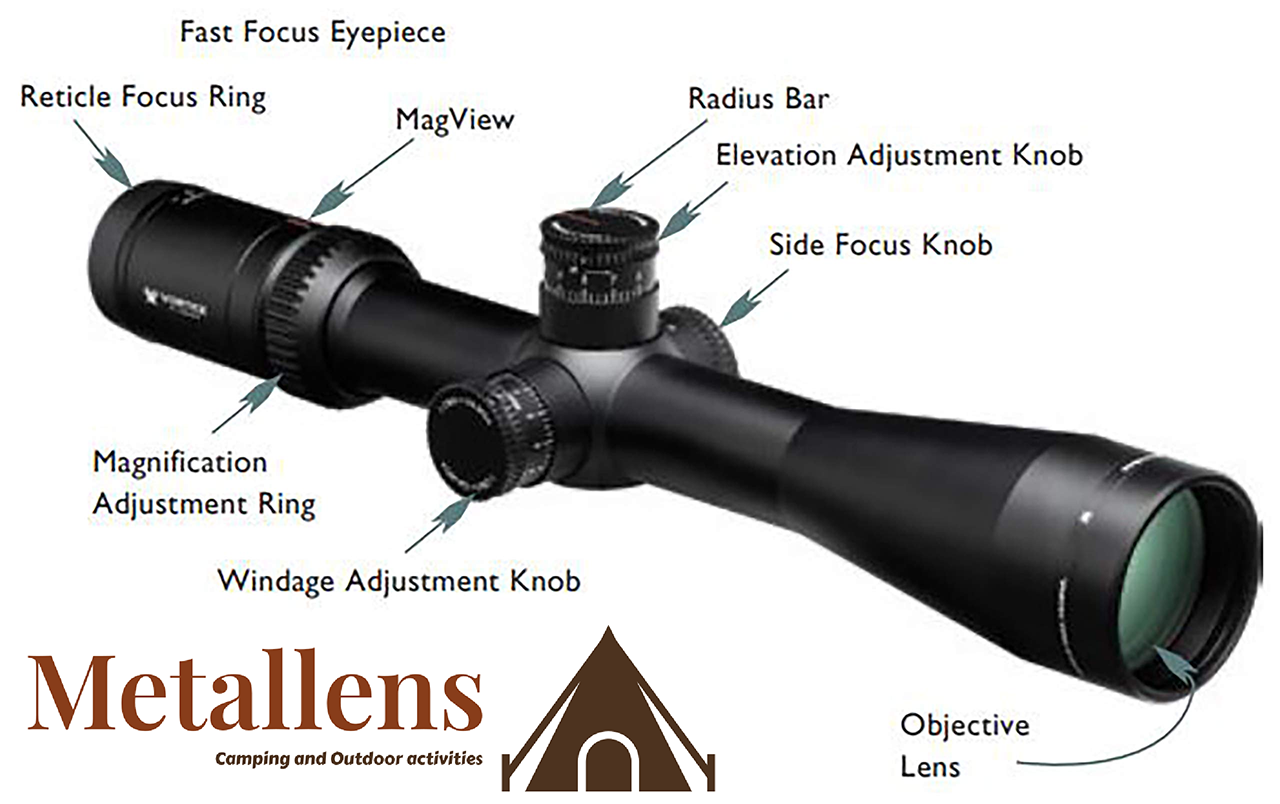 The precision and clarity of the reticle markings ensure that shooters can make accurate adjustments on the fly. Furthermore, the reticle's design is intuitive, allowing even novice shooters to make the most of its features. The combination of illumination and detailed markings ensures that the reticle is visible under any lighting condition, making target acquisition swift and hassle-free.
Construction
When it comes to construction, the Viper HS-T is built like a tank. Durability is at the forefront of its design. Constructed from a solid 30mm one-piece machined aluminum tube, it promises resilience against the harshest conditions. The hard-anodized finish not only provides a sleek appearance but also ensures a low-glare matte surface, essential for maintaining stealth and discretion in the field.
Furthermore, its waterproof and fog-proof properties mean that the scope will perform reliably, irrespective of weather conditions. The O-ring seals prevent moisture, dust, and debris from penetrating the riflescope, ensuring reliable performance in all environments. The argon gas purging prevents internal fogging, ensuring clear views even in cold and rainy conditions. Every aspect of the Viper HS-T's construction speaks of Vortex's commitment to quality and durability.
Magnification & Objective Lens
The Viper HS-T's magnification range of 6-24x is a testament to its versatility. Whether you're taking close-quarter shots or aiming for a target several hundred yards away, this riflescope has got you covered. The 50mm objective lens ensures maximum light transmission, providing bright and clear images even in sub-optimal lighting conditions. This combination of magnification and lens size ensures that targets are easily identifiable and details are not lost.
The large objective lens also provides a wider field of view, ensuring that you have a comprehensive view of your surroundings. This is especially crucial during hunting or tactical situations where situational awareness can make the difference between success and failure. The smooth magnification ring allows for quick and easy zoom adjustments, ensuring that you can adapt to changing scenarios on the fly.
Other Features
Glass Clarity: The Viper HS-T's glass clarity is second to none. Beyond its advanced optical system, the riflescope promises unparalleled clarity, ensuring that colors are true to life and images are sharp. This clarity ensures that you can spot even camouflaged targets with ease, giving you an edge in the field.
Eye Relief & Eye Box: Comfort is paramount when using a riflescope, and the Viper HS-T delivers in spades. The generous eye relief ensures that shooters are safe from the recoil of more powerful rifles. The consistent eye box ensures a comfortable viewing experience, reducing strain during extended periods of use. This design choice ensures that you can maintain a clear sight picture even during rapid target acquisition or when shooting at awkward angles.
Durability: The Viper HS-T is built to withstand the rigors of regular use. Beyond its rugged construction, the riflescope has undergone extensive testing to ensure it can handle everything thrown its way. Whether it's the shock from recoil, exposure to extreme weather conditions, or the occasional bump or drop, this riflescope is built to last.
Adjustment Knobs: Precision is crucial when making adjustments, and the Viper HS-T's knobs are designed with this in mind. The tactile and audible feedback ensures that shooters can make precise adjustments without second-guessing. The CRS Zero Stop ensures that you can return to your zero after making temporary elevation corrections.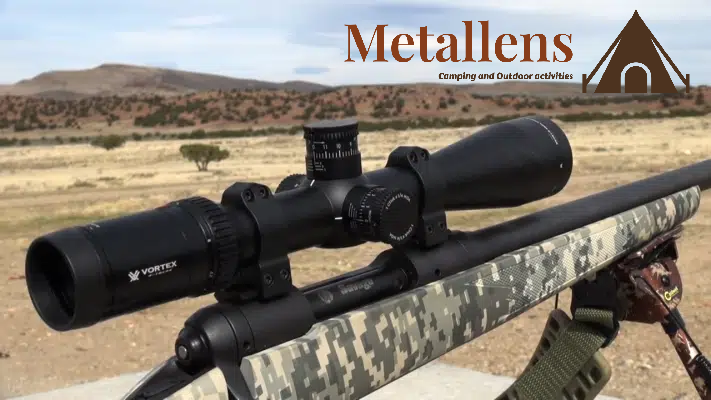 Mounting & Accessories
Mounting the Viper HS-T is a seamless experience, thanks to its compatibility with a wide range of mounts. Whether you're using standard or specialized mounting systems, the riflescope fits perfectly. Vortex also offers a range of accessories designed to enhance the user experience.
From protective lens caps to sunshades, these accessories ensure that the scope remains in pristine condition and performs at its best. The inclusion of these accessories speaks of Vortex's commitment to providing a comprehensive shooting solution, ensuring that users have everything they need to make the most of their riflescope.
Price & Value
When it comes to value for money, the Vortex Viper HS-T is in a league of its own. Priced at $699.00, it offers features and performance that rival scopes twice its price. The combination of advanced optics, durable construction, and user-friendly features ensures that users get maximum bang for their buck.
It's not just about the affordable price point; it's about the unparalleled performance and reliability that the Viper HS-T brings to the table. Whether you're a professional shooter or a hobbyist, this riflescope offers unmatched value, ensuring that every shot is precise and accurate.
CHECK LOWEST PRICE OF VORTEX VIPER
The balance of price and value that the Vortex Viper HS-T offers is unparalleled. It's not just about the price tag; it's about the overall experience that the riflescope offers. From the moment you unbox it to the time you take your first shot, the Viper HS-T promises an experience like no other.
Comparisons
In the world of optics, the Vortex Viper HS-T stands out as a benchmark of quality and performance. When compared to other riflescopes in its segment, it consistently outperforms them in terms of clarity, durability, and overall user experience. While there are other scopes that might offer one or two standout features, the Viper HS-T is a comprehensive package, offering a perfect blend of form and function.
Its features, combined with its competitive price point, make it a top choice for shooters looking for a reliable and high-performing riflescope.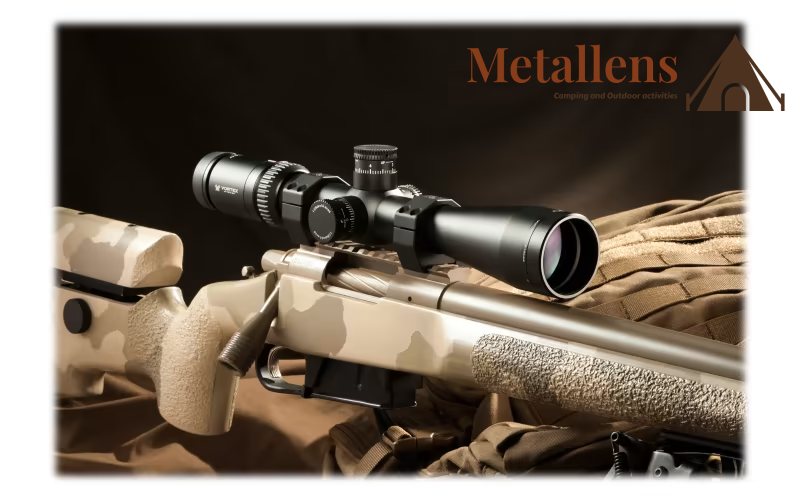 The advanced features, robust construction, and Vortex's commitment to quality ensure that every dollar spent on this riflescope is a dollar well spent. It's not just a purchase; it's an investment in a tool that promises to deliver time and time again.
Compared to Vortex Optics Diamondback
Vortex Optics showcases two prominent riflescopes: the Diamondback and the Viper HS-T. The Diamondback offers a 4-12x magnification and a 40mm lens, designed with a Dead-Hold BDC reticle and built from durable aircraft-grade aluminum. In contrast, the Viper HS-T features a 6-24x magnification, a 50mm lens, and a VMR-1 MOA reticle and is constructed from a sturdy 30mm aluminum tube.
If you want to learn more about Compared between Vortex Optics Viper HS-T and Vortex Optics Diamondback Riflescopes