Review Detail About Vortex Optics Viper 6.5-20×50 PA
In our opinion, the Vortex Optics Viper 6.5-20×50 PA is a top-tier Vortex riflescope that offers exceptional performance at a reasonable price. Its superior optical quality, durable construction, and user-friendly features make it a standout choice for any shooter. Whether you are hunting big game or dialing in for a long-range shot on the target range, this scope is built to deliver exceptional results.
Quick fact:
The Vortex Optics Viper 6.5-20×50 PA is a premium Vortex riflescope offering top-notch performance at a reasonable price. It's designed for exceptional clarity, durability, and versatility, backed by Vortex's renowned warranty and customer service
What we like:
Advanced optical system for sharp images.
Dead-Hold BDC reticle for varied ranges.
Exceptional glass clarity, especially in low-light.
Comfortable eye relief and forgiving eye box.
Rugged construction with waterproof and fog-proof features.
Durable with a protective hard-anodized finish.
Precise adjustment knobs with clear feedback.
Versatile mounting options and accessory compatibility
What we not like:
Higher price point might be a concern for some.
Weight of 2 pounds could affect portability and handling.
With the backing of Vortex's industry-leading warranty and customer service, it is a purchase that you can make with confidence. It's a scope that is designed to be a lifelong companion for all your shooting adventures.
Overview
Attribute
Details
Size Options
6.5-20×44, 6.5-20×50
Style Options
Deadhold-BDC (MOA), Mil Dot (MOA)
Brand
Vortex
Color
Black
Sport
Hunting
Item Weight
2 Pounds
Material
Aluminum
Magnification Maximum
20
Magnification Minimum
6.5
Compatible Devices
Rifle
Night Vision
No
Features
– Rugged 30mm main tube with hard anodized finish;
– Dead-Hold BDC reticle;
– Premium, fully multi-coated, extra-low dispersion lenses;
– XR and Armortek coatings;
– Capped reset turrets;
– Side knob parallax adjust;
– Fast focus eyepiece;
– MAG-Bar for easy magnification changes;
– Ideal for long range, predator/varmint, and target applications;
– O-ring sealed and argon purged for fogproof and waterproof performance.
CHECK LOWEST PRICE OF VORTEX VIPER
Optical Quality
The Vortex Optics Viper 6.5-20×50 PA riflescope is a marvel in optical engineering. Its lenses are crafted with meticulous precision, ensuring that every sight picture is crisp, clear, and bright. The advanced optical system is designed to reduce chromatic aberration, providing sharp and vibrant images that rival scopes at much higher price points.
The scope's advanced optical system is designed to reduce chromatic aberration, providing sharp and vibrant images that rival scopes at much higher price points. This scope is perfect for those who demand the highest level of clarity for their shooting applications, whether that's hunting in various lighting conditions or engaging in precision long-range shooting.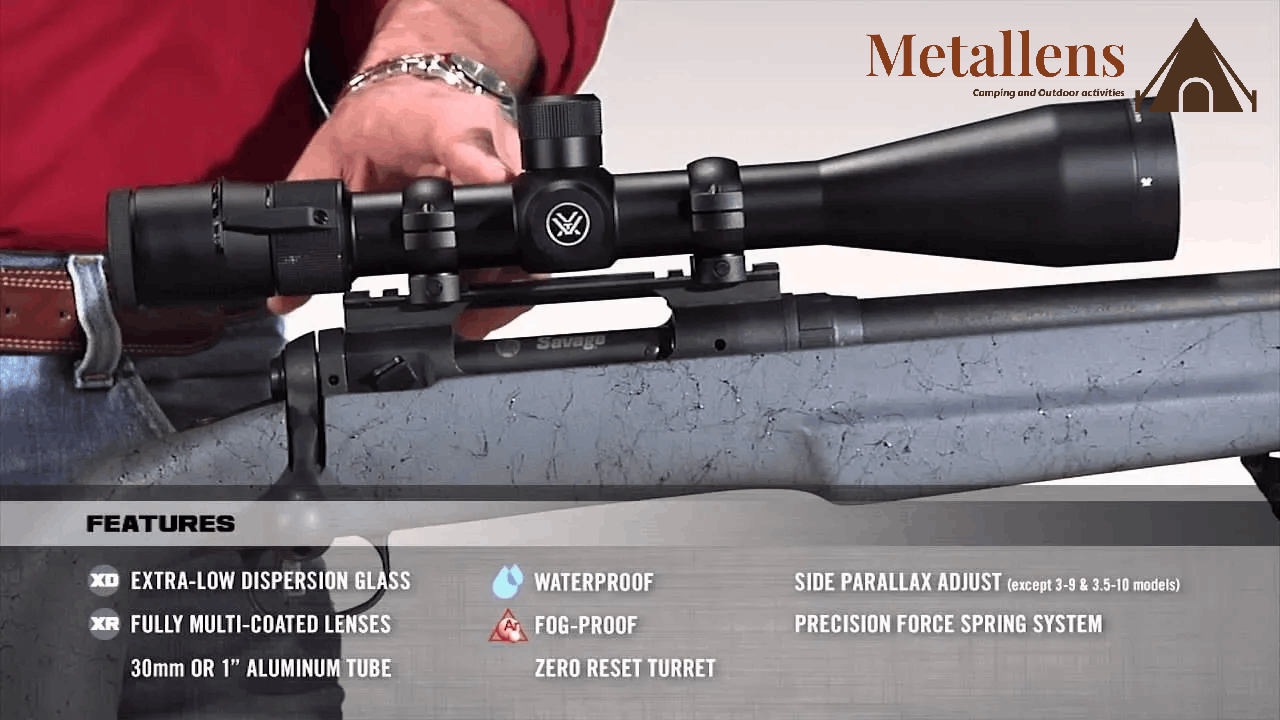 Reticle
The Dead-Hold BDC reticle is a standout feature of this scope. It is designed for hunting or shooting at varying ranges where estimating hold-over would be a concern. The reticle is etched onto the glass, ensuring it remains consistent and visible regardless of the magnification setting.
The hash marks on the reticle are incredibly useful for windage and bullet drop compensation, making long-range shots more precise. The suspensions are clearly marked, and the reticle is designed to be intuitive and easy to use, even for those new to BDC reticles.
Glass Clarity
The glass clarity of the Vortex Optics Viper is exceptional. Users report crystal clear images across all magnification ranges, a testament to the quality of the lenses and coatings. The scope is designed to provide bright and clear images, which is especially beneficial for hunters and shooters operating in low-light conditions. The high-quality glass also reduces eye strain during extended periods of use, making it a comfortable option for long days in the field or at the range.
Eye Relief & Eye Box
With generous and consistent eye relief, the Vortex Viper ensures comfortable viewing and reduces the risk of recoil injury. The eye box is forgiving, allowing for a flexible head position while maintaining a full field of view. This is particularly beneficial for those who wear glasses or for those high-recoil shooting situations where eye relief is critical for safety and comfort.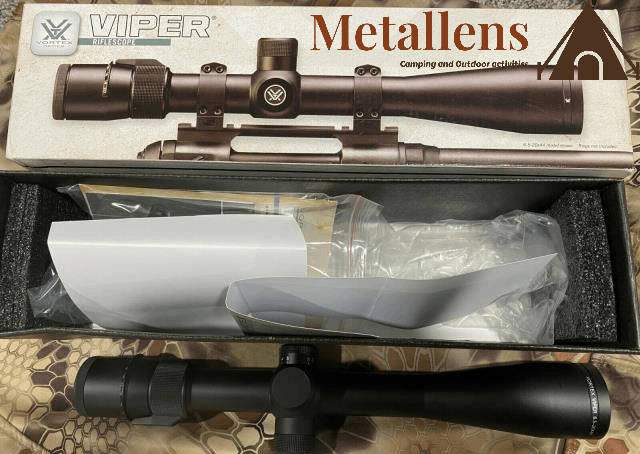 Construction
The Vortex Viper 6.5-20×50 PA is built on a 30mm main tube with a hard anodized finish. This construction ensures that the scope is both rugged and resistant to harsh weather conditions. It is O-ring sealed and argon purged, making it waterproof and fog-proof. The aircraft-grade aluminum construction ensures durability without adding excessive weight. This scope is designed to withstand the toughest environments, from the freezing cold of a late-season deer hunt to the scorching heat of a summer day at the range.
Durability
This scope is built to last. The hard-anodized finish protects the scope from scratches and corrosion. The O-ring seals prevent moisture, dust, and debris from penetrating the scope, ensuring reliable performance in all environments. Whether you're a professional marksman or a weekend warrior, this scope is built to withstand the rigors of heavy use.
Adjustment Knobs
The adjustment knobs on the Vortex Viper are precise and easy to use. The capped reset turrets allow for quick re-indexing of the turret to zero after sighting in the riflescope. The side knob parallax adjust is smooth and easy to operate, allowing for optimal image focus and parallax removal. The turrets provide tactile and audible clicks, allowing for confident and precise adjustments without the need to break your sight picture.
Mounting & Accessories
Mounting the Vortex Viper is straightforward, and it is compatible with a variety of mounting systems. Vortex offers a range of accessories, including scope rings and mounts that are designed to work seamlessly with this model. The versatility in mounting options allows for a customized setup that can be tailored to individual preferences and specific shooting applications.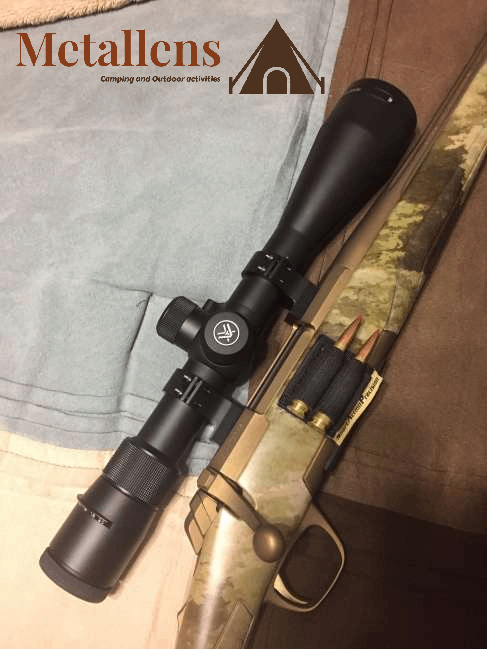 Price and Value
The Vortex Viper 6.5-20×50 PA offers unparalleled value for its price. It combines top-tier optical performance with rugged durability, all backed by Vortex's exceptional customer service and lifetime warranty.
CHECK LOWEST PRICE OF VORTEX VIPER
The Vortex Viper offers exceptional value. Its performance and features are comparable to scopes that are significantly more expensive. With Vortex's VIP Lifetime Warranty, this scope is not just a purchase; it's an investment in quality. It's a scope that is designed to last a lifetime, making the initial investment well worth the cost in the long run.
For both seasoned marksmen and casual enthusiasts, this scope offers performance that punches well above its price tag. It's a testament to Vortex's commitment to delivering high-quality optics that are accessible to a wide range of shooters.
Comparisons
When compared to other scopes in its class, the Vortex Viper consistently ranks high. Its combination of clarity, durability, and user-friendly features make it a standout choice. Whether you are a seasoned hunter or a casual target shooter, this scope is designed to meet and exceed your expectations. It's a scope that doesn't compromise on quality, and when compared side by side with its competitors, the Viper often comes out on top.
Compared to Vortex Optics Diamondback
The Diamondback by Vortex Optics is a versatile riflescope known for its clarity and durable design, suitable for varied shooting scenarios. In contrast, the Viper 6.5-20×50 PA excels in detailed long-range viewing with its superior magnification and optical precision. Both scopes reflect Vortex's commitment to quality but cater to different shooting preferences.
If you want to learn more, check Compared Vortex Optics Viper 6.5-20×50 PA to Vortex Optics Diamondback now!