You are concerned about camping on those days when the weather changes in a split second, aren't you? Sudden downpours might ruin your trip, but what if the rain makes it more memorable and worthwhile?
Camping in the rain will give you fresh and thrilling experiences. And to ensure that, here's a list of rainy camping tips.
Prepare before Camping in the Rain
As you'll camp on a rainy day, keeping everything, including yourself, dry and safe is a priority. Before leaving home, think ahead and prepare carefully. 
Check the forecast again and again
Keep an eye on the forecast for unexpected changes as it may rain even when it's not predicted. Always check the weather conditions at your camping destination and pack accordingly. 
You must avoid camping during severe thunderstorms. Put your safety first and reschedule your trip if necessary.
Pitch your tent on higher ground. 
The rain will run down and pool in the lowest area. Therefore, avoid the lowest point on a site or the hill bottom. 
If you can't pitch your tent in a preferred area, try to choose a site that will not soak in water. 
In case you make a reservation knowing that rain is forecasted, contact to request a high site. You can switch campsites if no suitable sites remain. 
Don't forget the waterproof gear!
Tents:
Your tent should have a taut rainfly to cover the openings (windows and doors) and keep water out. Once you cover it properly, your belongings will be kept dry and durable.
Consider buying a vestibule-equipped tent, which keeps you dry when opening the tent door. If the vestibules are large enough, you can store supplies beneath them.
Lastly, to add waterproofness, you can seal or use a waterproofing spray on your tent.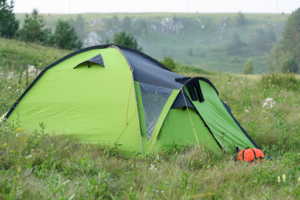 Other essential gear:
Besides tents, you should prepare a few more essential gear to make the rainy camp easier. 
A 100-foot paracord can do a lot of things. Along with supporting your tarp, it can be a clothesline to hang damp clothes and other gear.  
Don't forget a tinder, fire starter, waterproof matches or lighter. Guarantee that you have enough light sources (flashlight, lantern, headlamp) on these dark and hazy days. 
Besides, you should consider packing extra towels to dry off when you plan to go in the rain.
Clothing: 
If it's just a light rain that will soon stop, you can plan for hiking or strolling, so leave room for a raincoat or poncho. 
When it rains and the temperature drops, you'll need to wear a wicking base layer (such as wool, fleece, or polypropylene) underneath. Remember to bring waterproof boots and leg gaiters to protect your feet from water, dirt, and pebbles, as well as plenty of socks.
Bring extra tarps and extra paracord or rope as well. This gives you a covered area to enter and exit the tent. Also, you can cover the picnic table/eating area or other gear if needed. 
Keep a positive attitude and Have Fun!
Camping in the rain is a precious opportunity to get out of the fast pace of life and appreciate what the Earth Mother offers us. It is time to breathe slowly, to strengthen the bond with your company, to sleep with a lullaby made of raining sounds, and to gaze at the magnificent post-rain scenery – moody forests, foggy mountains, and rushing waterfalls.
Even on a rainy day, you can create and save unforgettable memories.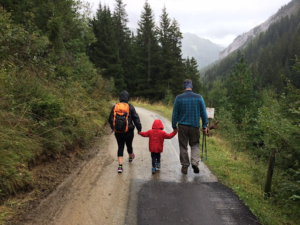 Camping in the Rain Checklist & Essential Gear
Waterproof Backpacks & Stuff Sacks
A high-quality backpack can carry all of your belongings. You'll have a lot of options based on your budget. Choose the one that fits your finances and also meets those criteria: large volume (30–120L), comfortable to wear, sturdy, waterproof, and watertight.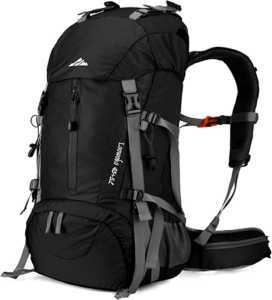 Let's add further protections for your non-waterproof goods when you've found the perfect backpack. All you need is a stuff sack inside the main pack. It's especially helpful while packing to return home. If you camp in the rain, some of your gear, such as tents and cooking equipment, may become wet, and you won't have enough time to dry everything out. The sack will keep the wet and dry items separate.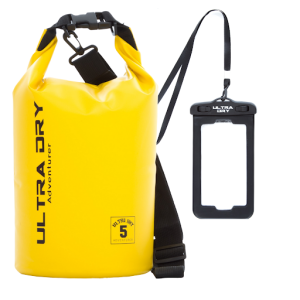 Waterproof Rain Jacket & Pants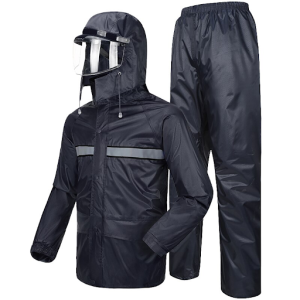 Waterproof Boots & Leg Gaiters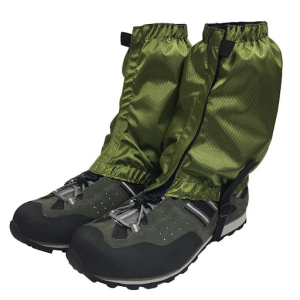 Bring waterproof boots and leg gaiters for walking in wet and muddy conditions. They help protect ankles and calves from dirt, debris, gravel and water splashes while you're on the trail. 
Wicking Base Layer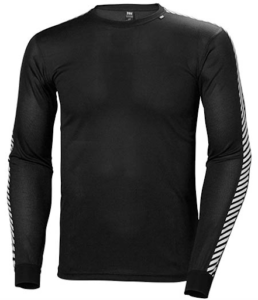 As temperature decreases, a wicking base layer will keep you warm and comfortable enough while camping in the rain. There are 3 recommended materials: 
Wool: waterproof, and even when wet, it still keeps you warm. However, it might be heavy, bulky, and irritating at times. 
Fleece: light, quick to dry, smooth and long-lasting while affordable. Its drawbacks are that it does not retain heat well when wet and might leave you cold if the wind blows directly through it.
Polypropylene: thin, lightweight, comfortable and greater at wicking than the two above materials. Polypropylene clothing is widely available from companies such as Patagonia, and The North Face.  
Plastic/ Tyvek Tarps 
Lightweight and compact when packed but can cover a large area – That's what you need! A waterproof tarp provides excellent rain and wind protection. You may also use it to protect your stuff from rain and dampness.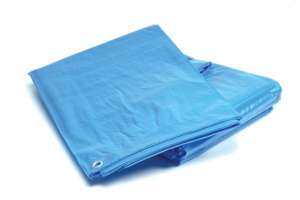 Paracord
All-nylon paracord is weather resistant, which means it will not rot or mildew.This compact cord can withstand up to 550 lbs, so you can use it to tarp your tents, and make clotheslines to hand damp gear. And as a survival tool, it can be utilized to save yourself from drowning in water or to stop bleeding from a wound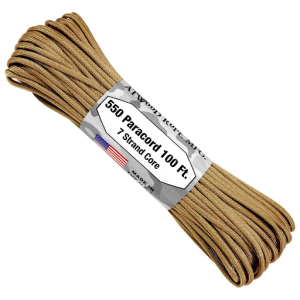 Waterproof Matches & Tinder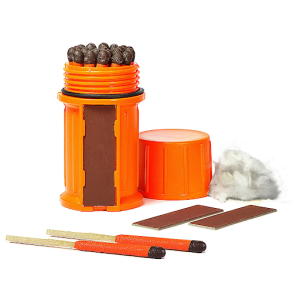 Survival Knife
Prepare a survival knife for securing the tents and opening things (e.g. canned items or hard fruits and nuts). This ability to open things makes it much easier to eat appropriately in emergencies where food may be hard to come by for some time.
Also, you can use it as first aid. Some blades have a sharp tip, allowing you to incision and remove things caught within wounds. You may use the knife for self-defense in emergency cases as well.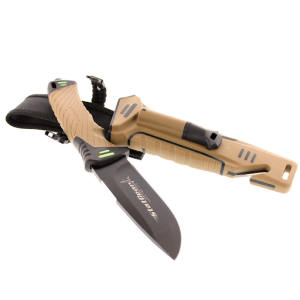 Camping Activities For a Rainy Day
Rain will limit outdoor activities, so prepare games and supplies for some activities under the canopy or in the tent.
Along with roasting them over a campfire, both children and adults may be creative with building some marshmallow towers. Let's have a fun competition with a small reward for the prettiest one!
Pictionary, Monopoly, UNO, Dutch Blitz, and Exploding Kittens, any kind of board games and cards are terrific way to get everyone engaged on a wet day. Set out a few different games and have campers split off and play their favorites if you have a large group.
20 Questions, Would You Rather?, True or Dare and Never Have I Ever are some games you can play and connect more to other campers.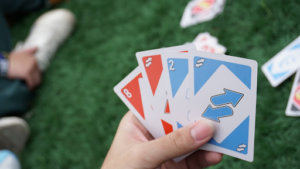 Bring some books or magazines to read together. If you make reading interesting with your voice and hand gestures, campers like kids will enjoy it too. 
Writing a journal or a diary about your journey, then decorating it with tapes, drawings and stickers may help you relieve stress (if you have), and keep your memories within pages which you can share afterwards. 
Listening to and sharing old stories about your life which can be fun and sentimental, or telling about future plans.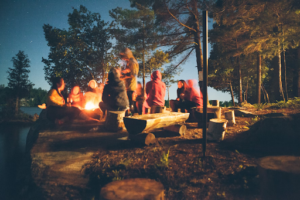 Plan your next camping trip

: 
You can come up with ideas for your essentials on the next trip, such as different times, locations and activities to try, and/or gear to prepare.
Take time to recover after you've spent time setting up because your health is the most essential thing. You want to regain energy for upcoming interesting activities, right? So, take a nap in the chilly weather and the sound of rain. 
Hanging out in the campground clubhouse may bring you more new friends.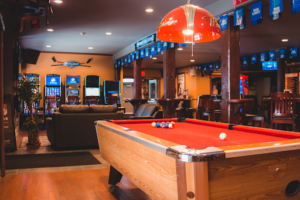 Checking after Camping in the Rain
After a fun camp in the rain, don't forget to look after your gear! It is important to keep them dry and get them back to optimal performance before your next time. 
Dry damp sleeping bags and tents. 
You can hang them in the backyard if it's sunny enough, or use a dryer to dry sleeping bags and pitch tents if you have enough space. Clean gear greatly supports our good sleep and affects our skin conditions and mind, so don't let them become damp or stinky!
Use waste bags to store wet tarps, tents, and gear for the ride home.
If you don't pack any stuff sacks, a waste bag will suffice to store your damp items. However, because it might be ripped while travelling, you should check everything when you reach home, or hear any sound of goods falling or striking hard.
Re-check and dry out any camp stoves and cooking equipment. 
Cooking gear can be damaged or affected to some extent if water gets inside them. In humid and rainy weather, sometimes you will need more light or time to do a thorough check. When you get home, double-check to ensure all devices are working properly, and make repairs if necessary.
Reorganize your camping gear if you pack them in a hurry at the wet campground.

 
You may be in a hurry to return home under certain circumstances, such as hearing news of sudden bad weather or unexpected incidents. Your gear, as a result, can bump into each other. Reorganize them and check whether the features are stable or have any scratches.